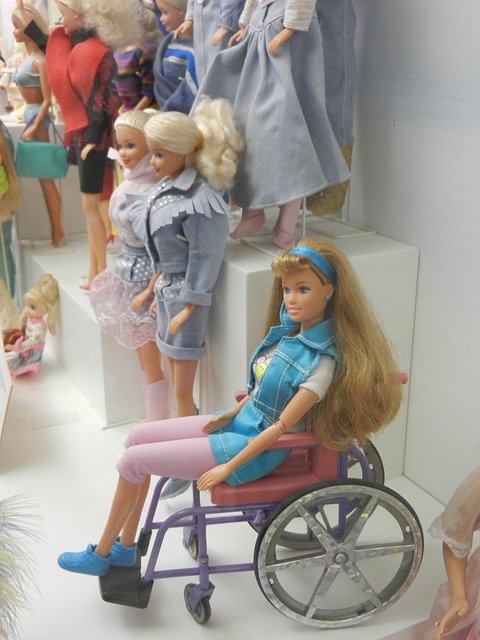 Everyone knows Barbie. She is classy, sassy, fashionable and desirable. But, have you ever heard of Barbara Millicent Roberts. I guess, No.
Barbie's full name is Barbara Millicent Roberts. Her parents' names are George and Margaret Roberts from the town of Willows, Wisconsin, says the novels published by Random House in the 1960s. Barbie attended Willows High School and also the fictional Manhattan International High School in New York City.
90 percent of girls ages 3-10 who own at least one Barbie doll. Barbie doll has represented more than 40 different nationalities and 110 number of poses.
Barbie was created by an American businesswoman Ruth Handler, using a German doll called Bild Lilli as her inspiration. Bild Lilli is the  predecessor of Barbie. Barbie got her name from Handler's child, Barbara.  Barbie's first boyfriend, Ken, debuted two years after Barbie in 1961 was named after the son of Ruth Handler.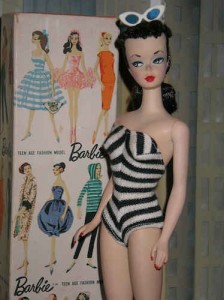 The Bild Lilli Doll was a German comic-strip character, created by Reinhard Beüthien for a German tabloid- Bild-Zeitung. During early 1950s, it was transformed into a fashion doll by toy company O&M Hausser and produced from 1955 to 1964. Mattel acquired the rights to the doll and German production stopped.
Barbie was first launched in March 1959, by an American toy-company Mattel and only came in blonde or brunette. Total of 300,000 Barbie dolls sold in 1959. Just like Barbie, Bild Lilli Doll was also manufactured by the American toy-company Mattel, Inc. Although, it was first created by German toy company O&M Hausser and produced from 1955 to 1964.
A standard Barbie doll is 11.5 inches tall, giving a height of 5 feet 9 inches at 1/6 scale. Barbie's vital statistics have been estimated at 36 inches (chest), 18 inches (waist) and 33 inches (hips). But, if Barbie was a real girl it would be impossible to have exact vital statistics of 36-18-38.
Barbie with bendable legs was first introduced in 1956 and Barbie with eyes that could open and shut, was introduced in 1967. The best-selling Barbie doll is Totally Hair Barbie, introduced in 1992.
According to Wikipedia, Barbie has had over 40 pets including cats and dogs, horses, a panda, a lion cub, and a zebra. She owns a wide range of vehicles, including pink Corvette. Barbie also holds a pilot's license, and also works as a flight attendant. Not only this, Barbie operates commercial airliners.  Barbie's Dream House was introduced in 1960.
Barbie doll was one of the first toys to advertised via television. Mattel claims, three Barbie dolls are sold every second. Over a billion Barbie dolls have been sold worldwide in over 150 countries.
The standard range of Barbie dolls and related accessories are manufactured to approximately 1/6 scale,  known as playscale.
Barbie products includes range of dolls with their clothes, accessories, Barbie branded goods such as books, apparel, cosmetics and video games. Barbie has also appeared in films, Toy Story 2 and Toy Story 3.
Guess What! Sarah Burge is a British woman who is popularly known as Human Barbie and has undergone over 100 plastic surgeries over the past 20 years just to look like Barbie. This mental condition is often termed as "Barbie Syndrome". It is a term used to depict the desire to have a physical appearance and lifestyle as similar to the Barbie doll.